To celebrate amazing St. Valentine's Day I prepared two theme sets which I hope you like


1. Red and white set of corset and dress.
Fits Iplehouse SID Women with small, large and glamour (a bit tight for glamour) breasts, also fits Iplehouse nYID Girls with medium, large and glamour breasts. Shown by Iplehouse SID Cherie, normal skin, small breast.
In my opinion, combination of white and red is the best for the St. Valentine's holiday. Passion and gentleness, love and tenderness… Dress of Empire style with shirrings at bodice and under breast which makes it fit for any breast size. Skirt is semi-sun which creates soft flow silhouette. Made of the thinnest chiffon with pattern of small red flowers. Corset made of sigle-colored red cotton emphasizes femininity of the outfit. Corset is underwired, laced in the back by silk ribbon. Embroidered heart made of red and white silk ribbons completes holiday image.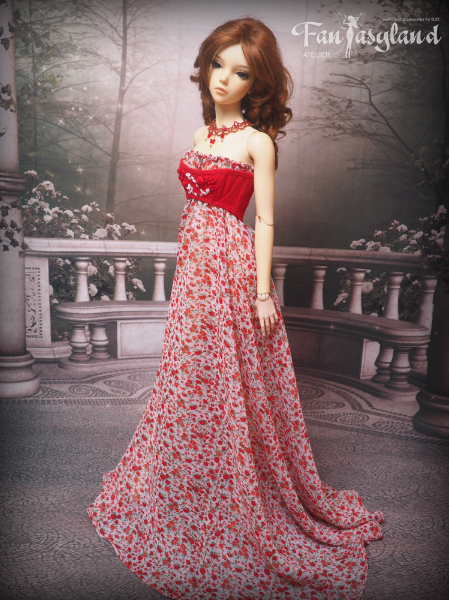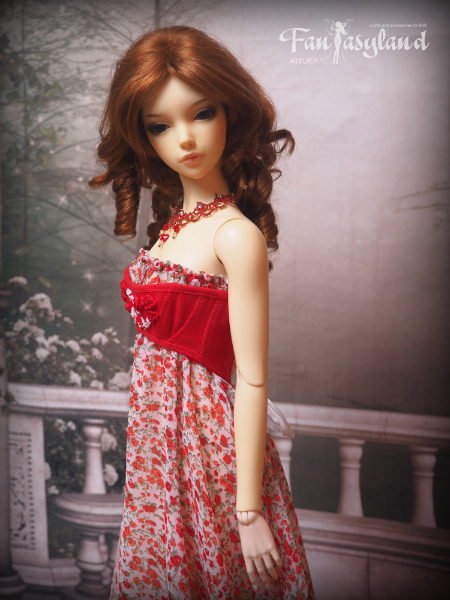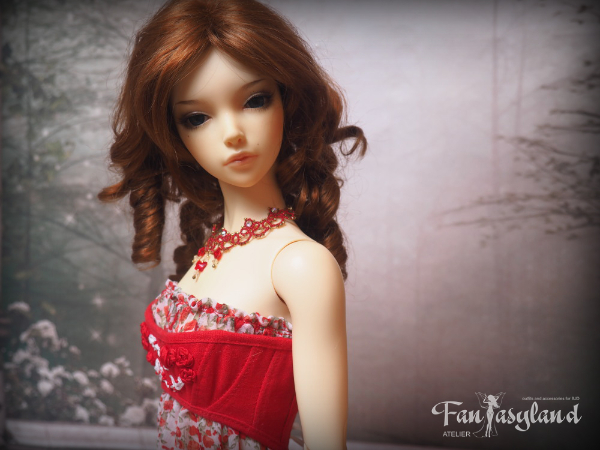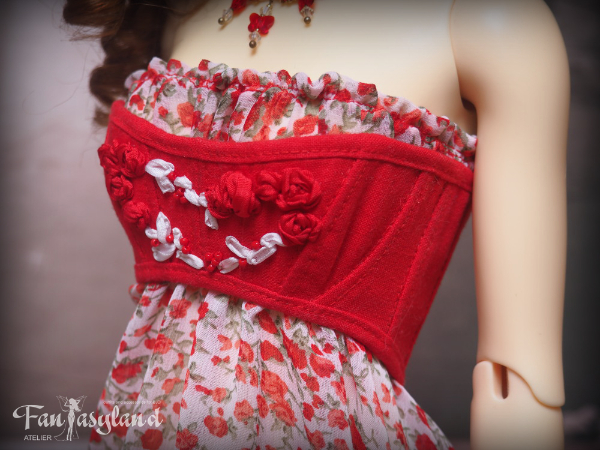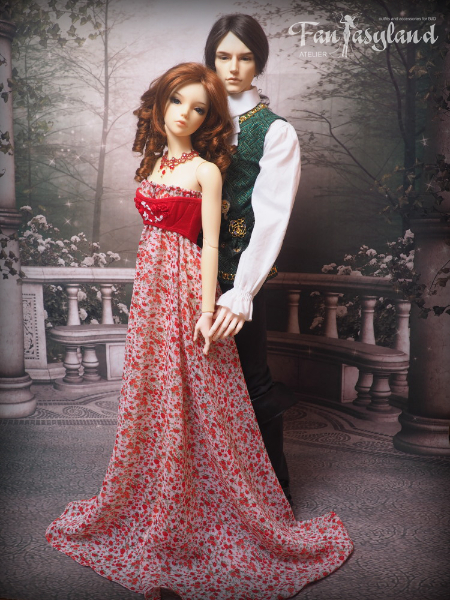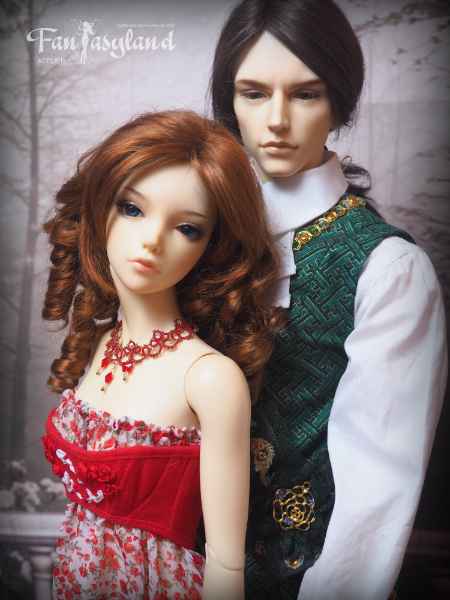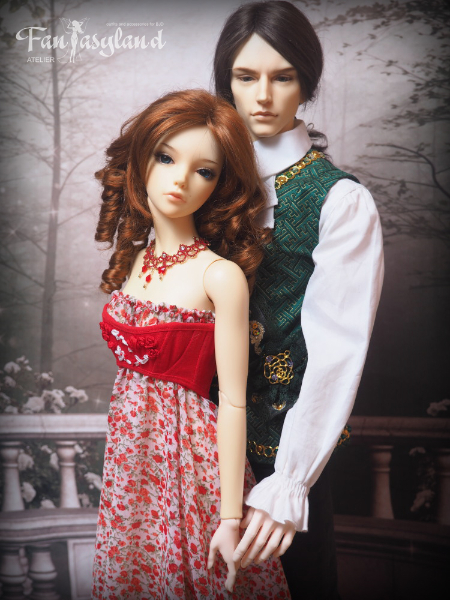 2. Autumn-colored corset and dress set.
Fits Iplehouse nYID Girls with any breast size, because it could be adjusted by lacing in the front. Also it fits Iplehouse SID Women with small, large and glamour (tight for glamour) breasts. Shown by Iplehouse nYID Emilia, normal skin, large breast.
In spite of winter time, I wish to use bright and rich autumn colors. They shine on the thin chiffon dress like bright emotions of loving hearts. Dress of stright silhouette shirred at bodice, so it fits any breast size. Corset made of cotton of mustard and brick colors. Corset silhouette emphasizes unusualness of girl who wears it. The corset is underwired. Lacing in the front is for adjustment, second lacing in the back. Laced by silk ribbon. Decorated by bright TOHO beads, amber beads and golden butterfly to suit colors of the dress.